From House Hacking to 41 Doors with Meghan McCallum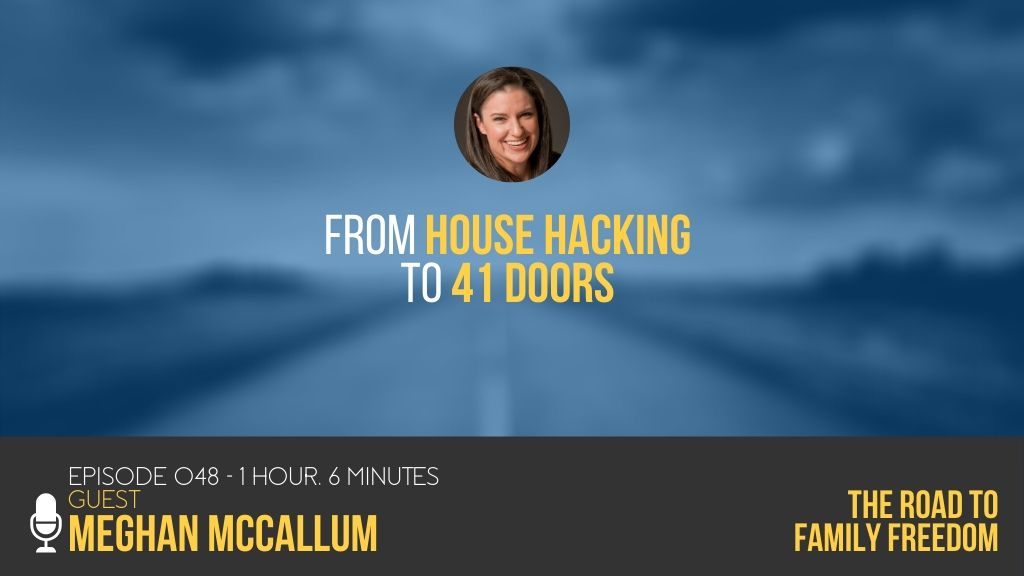 Meghan McCallum left the fire service after 14 years, walking away as a chief, she now leverages her risk analysis from her experience and from her Masters degree from the University of Chicago in Threat Response and Management into her investing career. A full-time real estate investor for almost 4 years now with a portfolio of 41 doors, she is partnering into new companies with other investors who specialize in their own niches. Due to her exposure to almost every form of real estate investing she helps drive trends and pivots with her team as change occurs. She is launching the REI Tech podcast as a mission to further the advancement of the real estate industry into the digital age.
Post-Interview Analysis 
Key Lessons Learned: Protect your vulnerabilities in life, not just business. Know that things are going to go wrong, that problems will come up. Work through your what if's and protect what you can with lawyers and insurance as necessary.

Don't expect real estate investing and strategies to stay the same forever. Things are always changing and we're seeing that tech may be a significant factor in those changes.

How did they acquire their knowledge or what knowledge did they need to acquire?

She gained her knowledge from doing. Her biggest recommendation for what new investors should know, is just to keep learning. Keep doing.

How much money did it take to get started? About $80,000 cash down on a house hacked duplex worth $280,000. That property is not worth somewhere in the $900,000 to $1,000,000 range.

How much time does it take now? She puts in about 5-6 hours a month.

Could they do this strategy from anywhere in the world? As long as she has a property manager and boots on the ground, yes.
Episode Highlights:
Schedule a video chat with Neil Henderson at

roadtofamilyfreedom.com/selfstoragecall

Neil Henderson introduces

Meghan McCallum

Neil, Brittany, and Meghan discuss being parents and real estate investors.

Meghan talks about the mistakes she made when buying her first investment, and why she thinks condos aren't a good investment for most people.

Meghan talks about how her mother encouraged her to enter real estate investing and became a sort of silent partner.

Meghan walks us through her first deal after the condo. 

They discuss how the other half of the duplex is being rented and the possible origin of the first anti airbnb law. 

Why are house hacks a great place to start?

What were the numbers on that first deal?

How to use the BRRRR method and the benefit of tertiary markets.

The pros and cons of investing in more than one door at a time.

How to use commercial loans to your advantage.

Why has Meghan held off on bringing in investors or creating a syndication.

How her newest acquisition is fairing in the current crisis.

Meghan discusses how much time she spends on real estate.

Meghan talks about what she thinks is the most important skill for an investor

How does distance affect her investing?

The new podcast REI Tech and why it's an important and unique addition to the number of real estate podcasts available.

How we are on a tipping point with tech and paradigm shifts.

How tech and automation have changed short term rentals and the new technology changing more traditional rentals.

What tech Meghan thinks will affect the future of real estate investing.

How the current crisis may affect real estate in the coming months/years.

The June 15th launch of Meghan's podcast REI Tech
Books and Resources Mentioned: