Using the BRRRR Method to Scale to 35 Short-Term Rental Units with Shane & Rachel Sigsbee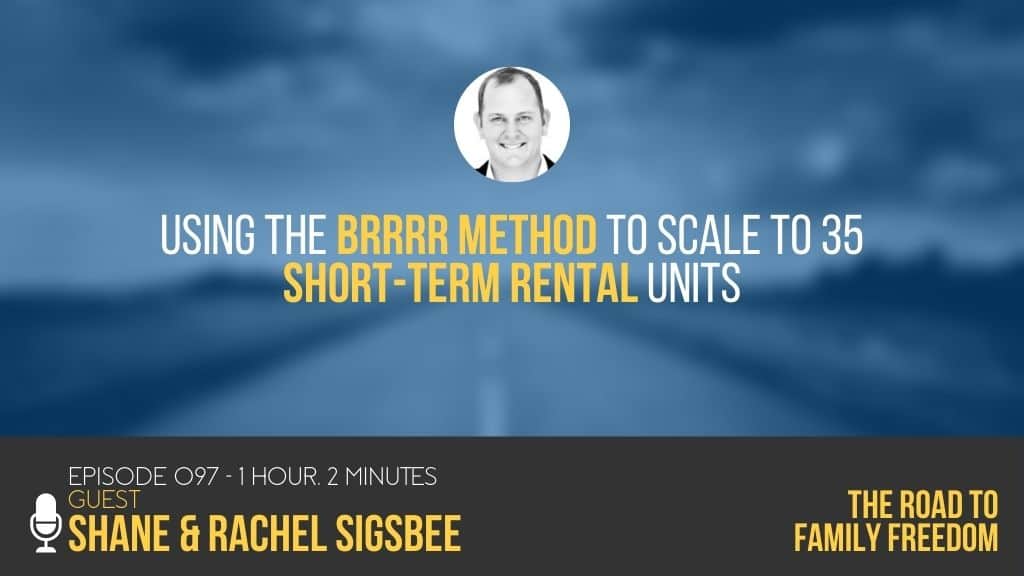 Shane Sigsbee – Short Term Rental Investor and CEO or Sigsbee Homes talks to Neil Henderson and Brittany Henderson, the hosts of The Road to Family Freedom podcast. Shane graduated from Notre Dame in 2007 with a degree in finance. He became a derivatives trader right out of school but lost his job in the financial crisis in 2009. He then left to pursue a career in gambling, starting the venture Imawhale Staking in 2010, which he still runs to this day. In 2017 he began investing in real estate in southern Alabama, focusing on the BRRRR method using short-term rentals. He's currently sitting on 35 doors with a goal of reaching 100 doors.
In this episode, we talk to Shane and Rachael about beginning their journey to real estate investing in 2017, how they scaled their portfolio from 1 to 35 doors, why they have converted most of their properties to short-term rentals, and tips and tricks on rehabbing and furnishing a short-term rental.
Books and Resources Mentioned
Follow Us:
Other Stuff:
If you enjoy the podcast, would you please consider leaving a short review on Apple Podcasts/iTunes? It takes less than 60 seconds, and it really makes a difference in helping to convince hard-to-get guests.

For show notes and past guests, please visit

roadtofamilyfreedom.com/episodes/

Discover the tools and services we use, visit

roadtofamilyfreedom.com/resources/