Tips for Talking to Self-Storage Owners and Brokers with Marla Colic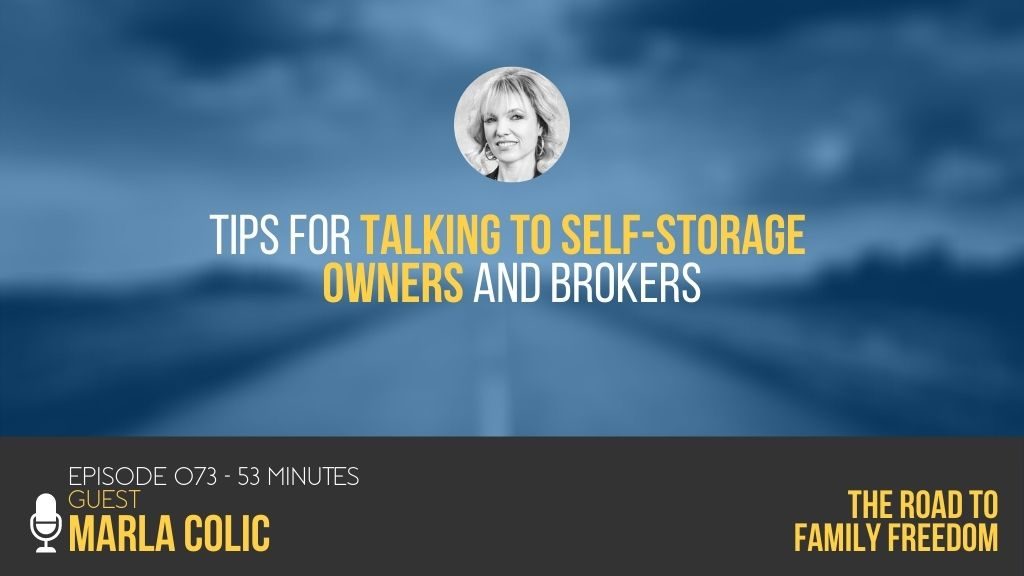 Marla Colic – is a former self-storage owner and now broker from Missouri who has been in the industry since 2010. Marla's knowledge of the storage asset class includes storage ownership, management, consulting, and brokerage. In 2016, Marla joined Marcus & Millichap as a real estate broker where she facilitates the acquisition and disposition of Self Storage assets across Missouri and the Midwest. Marla is a partner with First Vice President Investments Anne Williams-Blackwell and the Williams Storage Group, which includes over 30-year storage experience. The Williams Storage Group sold over $60 million in storage in 2019.
In this episode, we talk to Marla about how she bought her first Self Storage Facility fresh off giving birth to her daughter, her journey into becoming a self-storage broker, and some fantastic advice about how prospective buyers of self-storage can build relationships with owners and brokers.
Post-Interview Analysis
Episode Highlights:
Books and Resources Mentioned
Follow Us:
Other Stuff: