The Keys to Successful SBA Lending on Self-Storage with Moe Kruger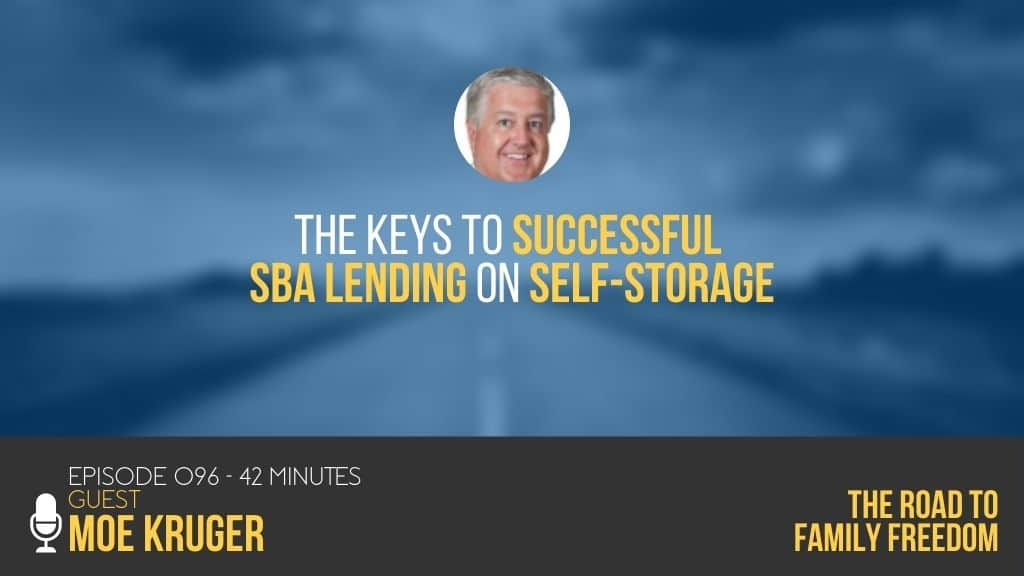 Moe Kruger – Senior Loan Officer at Live Oak Bank talks to Neil Henderson and Brittany Henderson, the hosts of The Road to Family Freedom podcast. Moe Kruger is a 30-year banking veteran that specializes in storage financing for small business owners. Over his 30 years in banking, Moe has been a branch manager, bank business development officer, residential mortgage specialist, private banking manager, commercial relationship manager before settling in and focusing on helping small business owners. He has a great love for entrepreneurs and has spent the past 16 years financing business acquisitions, real estate acquisitions, and construction lending utilizing the Small Business Administration programs. He has closed close to a billion dollars in loans over his banking career including $250 million in storage loans. Moe joined Live Oak Bank in 2015 as a senior loan officer for the self-storage vertical. At Live Oak Bank, he is focused on loans that include construction deals, acquisitions, conversions, and mobile storage deals.
In this episode, we talk to Moe about how he got into self-storage lending, the keys to successfully getting an SBA loan for self-storage, the difference between SBA versus traditional commercial loans, and the common gotchas you should avoid.
Books and Resources Mentioned
Follow Us:
Other Stuff:
If you enjoy the podcast, would you please consider leaving a short review on Apple Podcasts/iTunes? It takes less than 60 seconds, and it really makes a difference in helping to convince hard-to-get guests.

For show notes and past guests, please visit

roadtofamilyfreedom.com/episodes/

Discover the tools and services we use, visit

roadtofamilyfreedom.com/resources/