The 3 Qualities that Make Storage a Near Perfect Investment with Ben Lapidus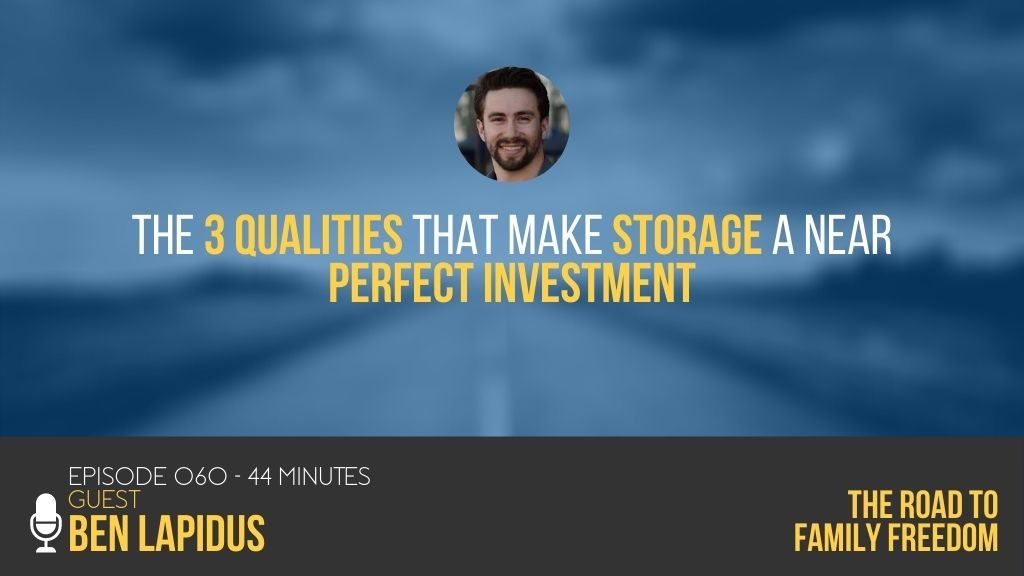 Ben Lapidus — Director of Acquisitions for Spartan Investment Group, brings his skills in asset management and financial analysis to launch and grow Spartan's portfolio business line. With over 2 dozen successful deals under his belt prior to Spartan, Ben is also the founder and host of the national Best Ever Real Estate Investing Conference and managing partner of Indigo Ownerships LLC.
Before Spartan, Ben started a multi-million dollar study abroad company and worked with several start-ups through IPO or acquisition. He graduated Rutgers University with dual degrees in Finance and Economics where he was the founder of the Rutgers Entrepreneurial Society.
Post-Interview Analysis
Episode Highlights:
Books and Resources Mentioned
Follow Us:
Other Stuff: