Self-Storage, Industrial Warehouses, and Your Circle of Competence with Michael Rogers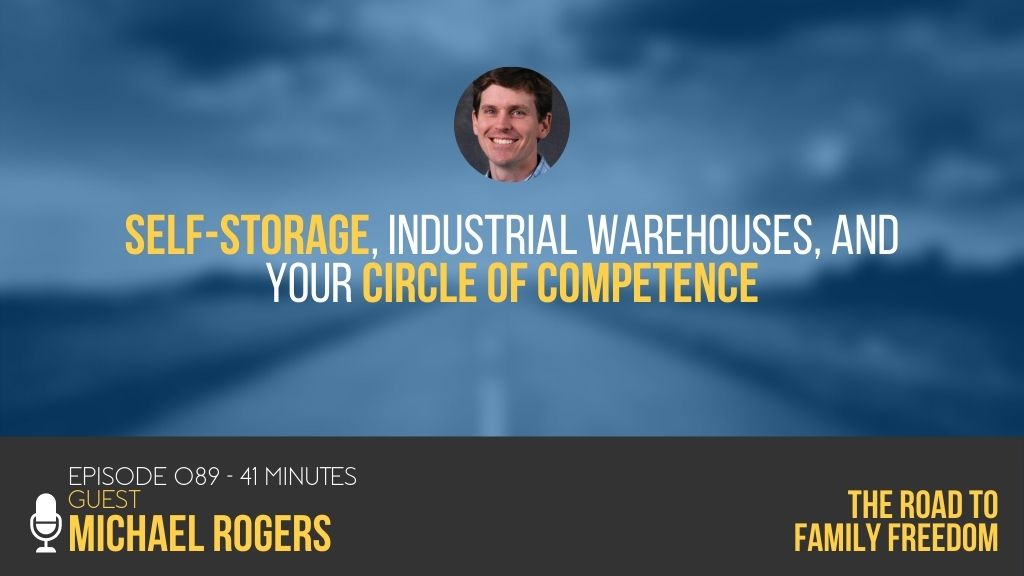 Michael Rogers – Real Estate Investor and Owner of Chandler Properties, talks to Neil Henderson and Brittany Henderson, the hosts of The Road to Family Freedom podcast. After working for 15 years in the Corporate Accounting world Michael transitioned to full-time real estate investing in 2017. When he was still working his full-time corporate job he was also purchasing, remodeling, and managing rental properties as a side job. He currently self-manages a portfolio of 350 storage units, several residential rental properties, and is developing a Third Party Logistics industrial warehouse complex.
In this episode, we talk to Michael about how he bought his first 55-unit self-storage facility, how he turned around a facility that had just 25% economic occupancy, the power of building relationships with local banks, and why he uses the wisdom of Warren Buffet in his real estate investing strategy.
Books and Resources Mentioned
Follow Us:
Other Stuff:
If you enjoy the podcast, would you please consider leaving a short review on Apple Podcasts/iTunes? It takes less than 60 seconds, and it really makes a difference in helping to convince hard-to-get guests.

For show notes and past guests, please visit

roadtofamilyfreedom.com/episodes/

Discover the tools and services we use, visit

roadtofamilyfreedom.com/resources/