Scaling Your Self-Storage Empire with Truck Parking and Modulars with Wendell Long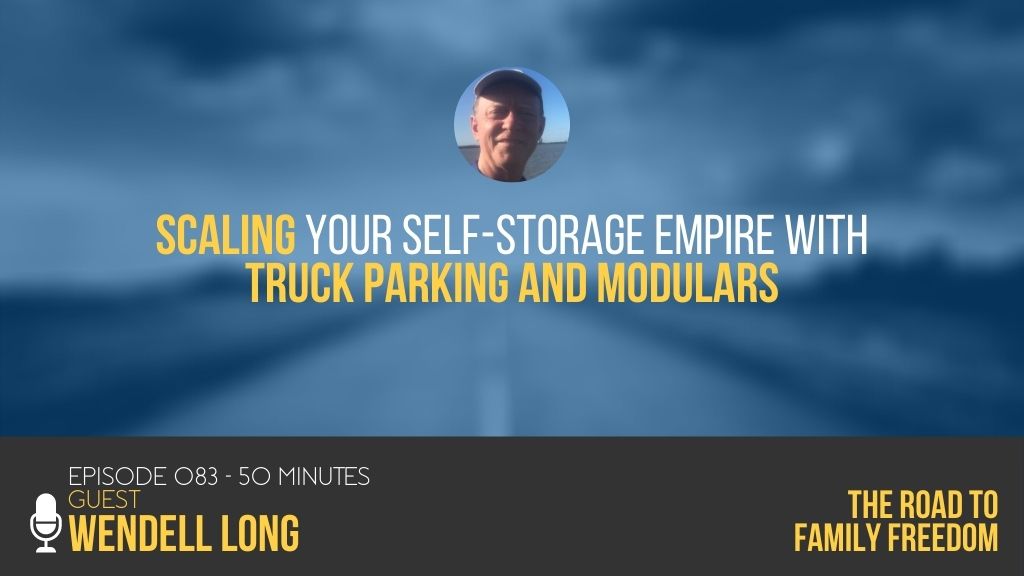 Wendell Long – Serial Entrepreneur, Self-Storage Investor and owner of Mint Hill Self-Storage talks to Neil Henderson and Brittany Henderson, the hosts of The Road to Family Freedom podcast. Wendell got his start in the manufacturing equipment business and has been successfully operating that business for 20 plus years. In addition, he has over 30 years of experience in commercial and residential real estate, including rezoning and development. He has 5 current commercial development projects, including warehousing facilities, self-storage and parking, and commercial leasing. He opened his first self-storage facility in 2008 and is building and expanding his second and third facilities now.
In this episode, we talk to Wendell about how he built his first self-storage facility in phases with modular units, the tax and financing benefits of using modular units, the biggest mistake he sees aspiring self-storage investors make, and some of the ways he creatively finances his self-storage deals.
Post-Interview Analysis
Episode Highlights:
Books and Resources Mentioned
Follow Us:
Other Stuff: