Recession-Proof Real Estate with Hunter Thompson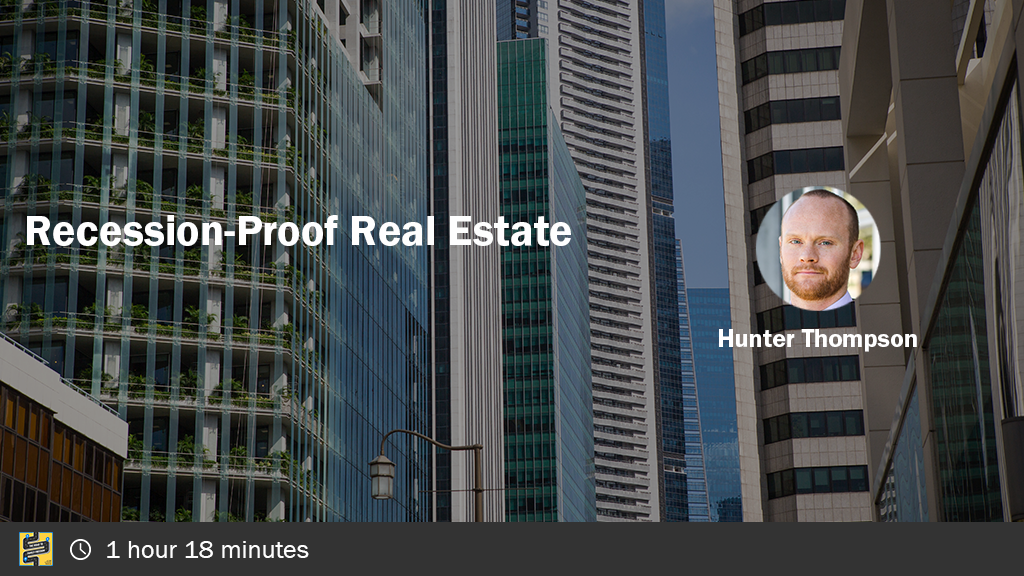 Hunter Thompson – Full-time Real Estate Investor, Managing Principal at Asym Capital, a private equity firm in Los Angeles, Host of Cash Flow Connections Real Estate Podcast, Member of Forbes Real Estate Council, and Investor in Thrive Market talks to Neil Henderson and Brittany Henderson, the hosts of The Road to Family Freedom podcast. Hunter has helped more than 250 investors to allocate capital to over 100 properties. Hunter discusses recession-resistant asset classes, low-to-value ratio, and protecting for downside risk.
Three Key Take Aways from this Episode
Hunter Thompson has raised over $20 million in private capital and controls over $60 million in commercial real estate.
Recession-resistant asset classes include the mobile home park business and self-storage facilities.
The average social security check is about $1,300 a month and the average 2-bedroom apartment rents for about $1,200 a month.
What you'll learn about in this episode
Hunter discusses how he got involved in real estate.
What is Hunter's definition of 'financial freedom?'
Why is the 2010 European financial crisis so critical?
How did Hunter educate himself in the real estate market?
How long did it take to get to his first big real estate deal?
Which asset classes does Hunter believe are recession-proof?
What is a good loan-to-value ratio for Hunter Thompson?
Hunter discusses his investor portal.
Who are most of his tenants?
Could Hunter run his business from anywhere in the world?
How does he protect for downside risk?
What is the most critical skill someone would need in his real estate niche?
Does he get more value from networking events or his podcast?
Is there anything that Hunter would do differently?
What advice would he give to someone who has a family and looking into real estate?
What were the take-aways that Neil and Brittany gained from Hunter Thompson?
Help Us Out!
Help us reach new listeners on iTunes by leaving us a rating and review! It takes just 30 seconds and instructions can be found here. Thank you so much! We really appreciate it!
Resources Mentioned in the Show
Connect with Hunter:
*FTC Disclosure: This post may contain affiliate links. If you make a purchase after clicking on the links, Road to Family Freedom will get a small commission. We are dedicated to finding the coolest products for families looking to building financial freedom through real estate and we never recommend anything that we don't love.