Putting Landlording on Easy Mode with Casey Franchini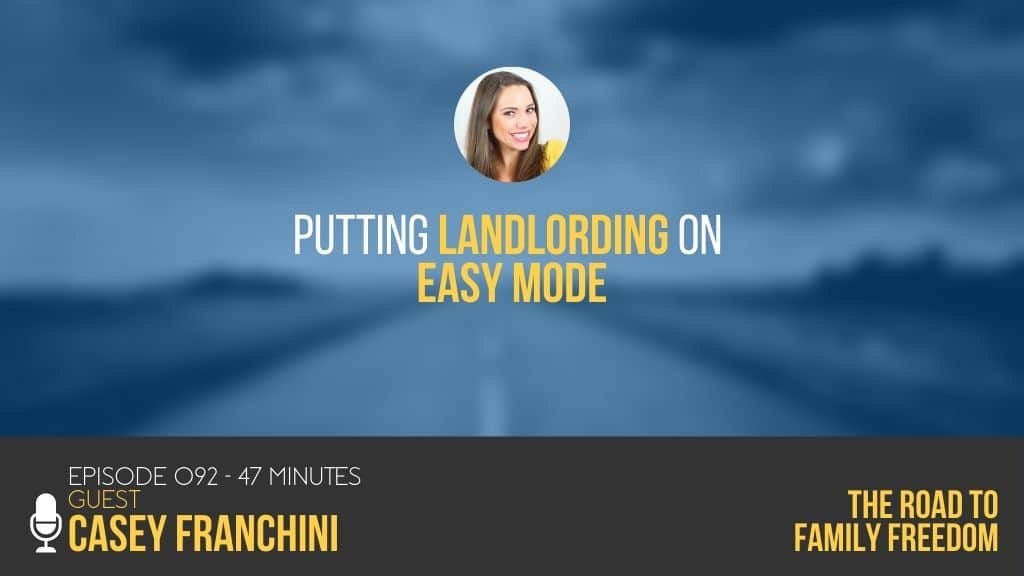 Casey Franchini – Single-Family Rental investor, and founder of Brick By Brick Wealth talks to Neil Henderson and Brittany Henderson, the hosts of The Road to Family Freedom podcast. Casey is a real estate investor and mom of 3 young children who earns a passive second income from investing in single-family rental properties. She also teaches aspiring real estate investors that they, too, can live a better life with passive income from rentals and it starts with getting the first one.
In this episode, we talk to Casey about how she first got started in real estate as a residential real estate agent, how fear of the unknown kept her and her husband from investing in the beginning, the unique side hustle she started as a stay at home mom to save up for the down payment on their first rental property, and the key to making managing single-family rentals easy.
Books and Resources Mentioned
Follow Us:
Other Stuff:
If you enjoy the podcast, would you please consider leaving a short review on Apple Podcasts/iTunes? It takes less than 60 seconds, and it really makes a difference in helping to convince hard-to-get guests.

For show notes and past guests, please visit

roadtofamilyfreedom.com/episodes/

Discover the tools and services we use, visit

roadtofamilyfreedom.com/resources/