Owning and Operating 15 Self-Storage Facilities Remotely with Gary Edmonds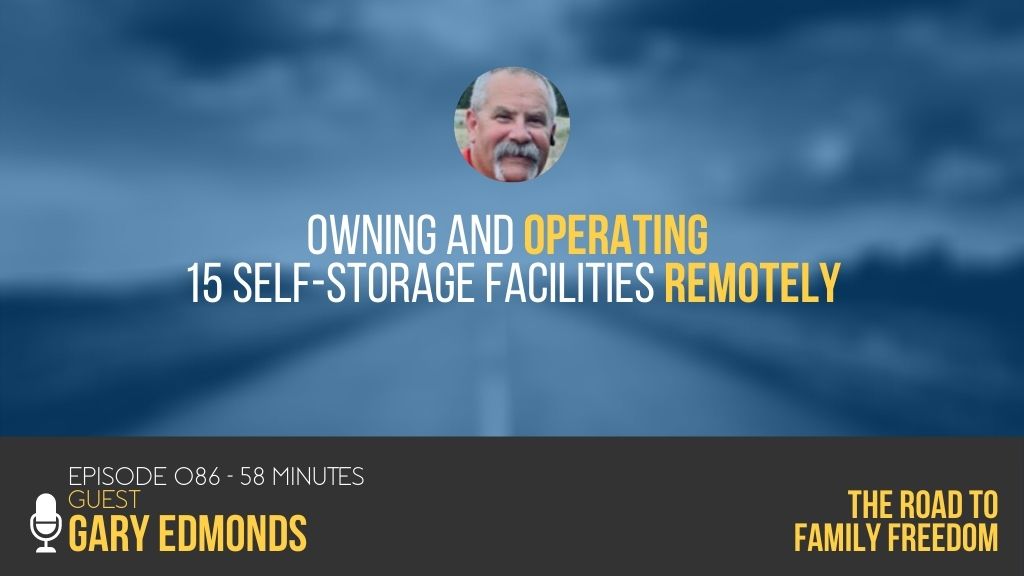 Gary Edmonds – Self Storage Owner and Operator, founder of Pack It LLC and TheStorageManager, talks to Neil Henderson, the host of The Road to Family Freedom podcast. Gary Edmonds is an Illinois based self-storage owner, operator, and manager who bought his first facility back in 1999 while holding down a full-time job. Since then, he has acquired 14 facilities totaling 1800 units and over 280,000 square feet of storage space. And almost all of those facilities were acquired and run remotely while Gary had a career as a State Farm insurance agent.
In this episode, we talk to Gary about buying that first facility, how a previous career in commercial lending helped prepare him for the storage business, how he has managed all of his facilities remotely without a manager on-site, and the mistakes he made acquiring his second facility.
Post-Interview Analysis
Episode Highlights:
Books and Resources Mentioned
Follow Us:
Other Stuff: