How to Retire Early and Build a Business Around Travel with Lee Huffman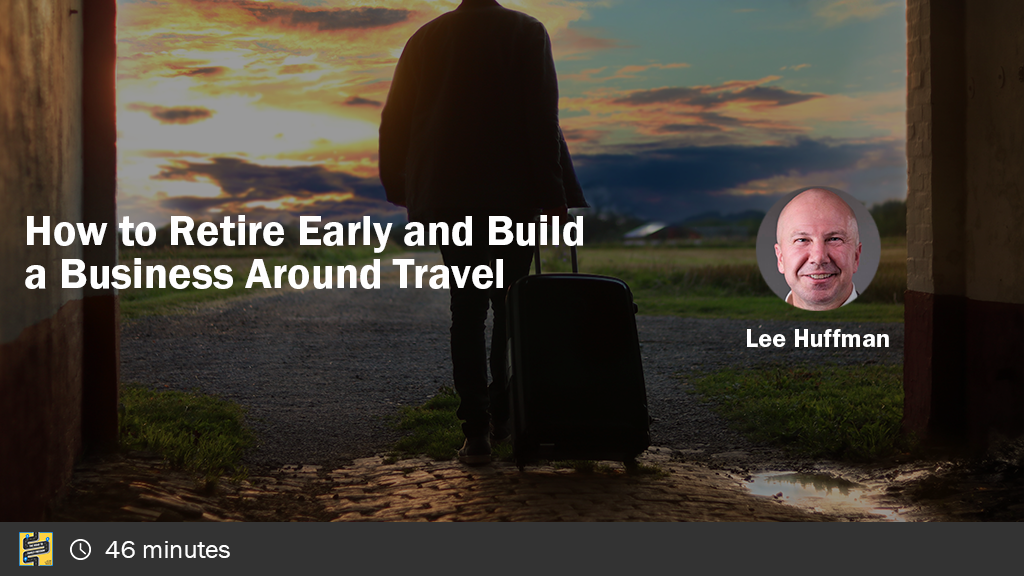 Lee Huffman – Former banker, writer who writes about early retirement, credit cards, and travel, and host of the We Travel There podcast, talks to Neil Henderson and Brittany Henderson, the hosts of The Road to Family Freedom podcast. Lee Huffman shares information about buying his first homes, delayed financing, how he built his real estate team, what we should know about interest rates, and his websites WeTravelThere.com and BaldThoughts.com.
Three Key Take Aways from this Episode
Lee has a total of 9 single family homes in his portfolio now.
As your equity goes up, your actual return-on-equity goes down.
Spending 8-10% of profit on property managers is money well spent to free up time.
What you'll learn about in this episode
Lee shares how he got into real estate investing.
What inspired his investments in single family homes in North Carolina?
Where is real estate taking Lee now?
What is Lee's overall goal in real estate?
Is return-on-equity a calculation that Lee takes into account?
How did he go about educating himself when he started in real estate investing?
How does the "delayed financing" program work?
How much time does Lee spend each week working on real estate?
Are there any systems that help Lee automate his business more?
What types of team members does he have?
How did he go about building his team?
How long would he feel comfortable stepping away from his business?
What should investors know about interest rates?
Is there anything that Lee would do differently in his real estate career?
Your credit has to be good to invest.
Lee talks about WeTravelThere.com, BaldThoughts.com and his book.
Subscribe to The Road to Family Freedom
Help Us Out!
Help us reach new listeners on iTunes by leaving us a rating and review! It takes just 30 seconds and instructions can be found here. Thank you so much! We really appreciate it!
Links from the show
Tweetable Topics:
Connect with Lee:
*FTC Disclosure: This post may contain affiliate links. If you make a purchase after clicking on the links, Road to Family Freedom will get a small commission. We are dedicated to finding the coolest products for families looking to building financial freedom through real estate and we never recommend anything that we don't love.