How to Fill Your Self-Storage Funnel with Fernando Angelucci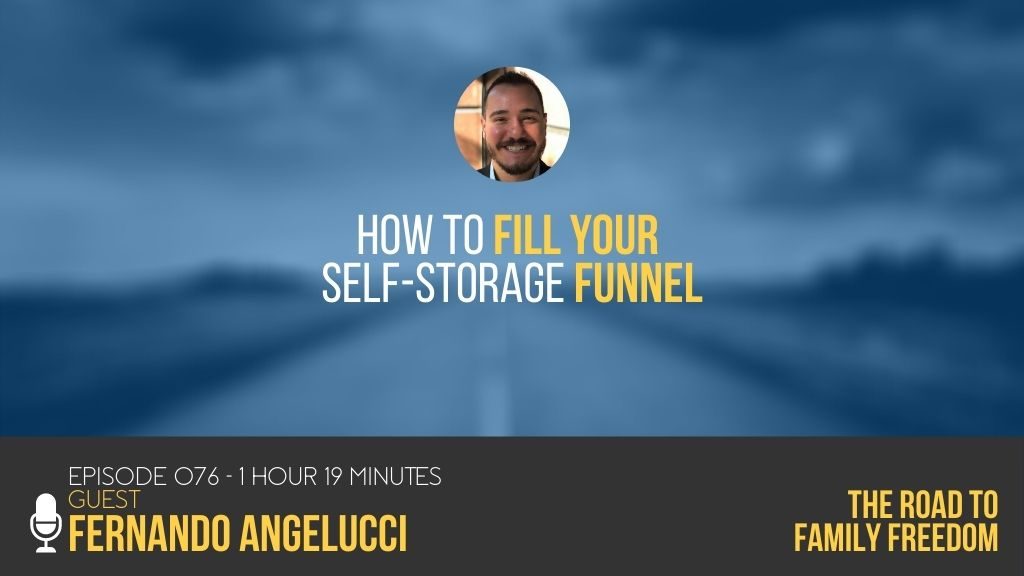 Fernando Angelucci – self-storage investor and co-founder of Titan Wealth Group talks to Neil Henderson and Brittany Henderson, co-hosts of The Road to Family Freedom podcast. Fernando got his start in real estate when he was just 23 on the residential side of the world with wholesaling small deals and acquiring residential rentals. He then went on to build a multi-family rental portfolio. Two years ago he made the switch to self-storage and has grown his self-storage portfolio to upwards of 260,000 square feet producing more than $550,000 in Net Operating Income per year and did it in less than 24 months.
In this episode, we are going to dig deep into how Fernando fills his funnel with self-storage deals, how he builds rapport with owners, and how he underwrites potential deals. If you have an interest in finding self-storage facilities to purchase, this high-level conversation is for you.
Post-Interview Analysis
Episode Highlights:
Books and Resources Mentioned
Follow Us:
Other Stuff:
VDW0zKXbXiWLENgwhS3u