How to Buy Investment Property without Ever Going to a Bank with Brad Smotherman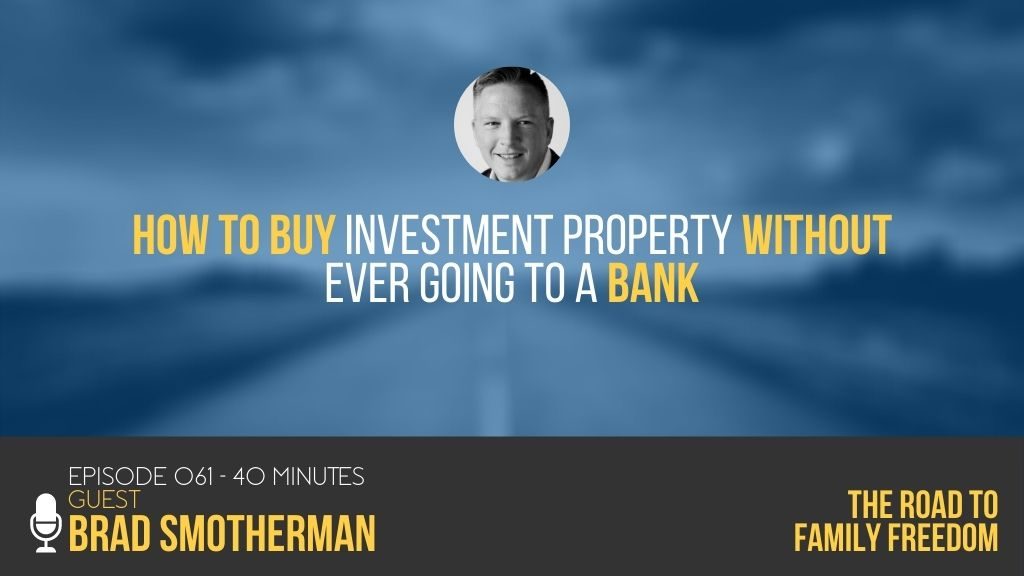 Brad Smotherman – Real Estate Investor from BradSmotherman.com and host of the Investor Creator podcast, talks to Neil Henderson, the hosts of The Road to Family Freedom podcast. Brad is an investor and mentor who owns and manages a 7-figure per year flipping business. His focus is on buying single-family flips creatively, both subject-to and with owner financing…and selling retail or with owner financing (creating wrap notes).
With 11 years in the real estate business, Brad has invested in over 15 states, has houses from Michigan to Georgia, and has completed over 550 transactions to date. Brad is the host of the top 100 business podcast Investor Creator, where he teaches new and seasoned real estate investors how to take their house flipping business to multiple 6 or 7 figure income without sacrificing freedom.
Post-Interview Analysis
Episode Highlights:
Books and Resources Mentioned
Follow Us:
Other Stuff: