Getting Your Real Estate Investing Journey Started with Small Deals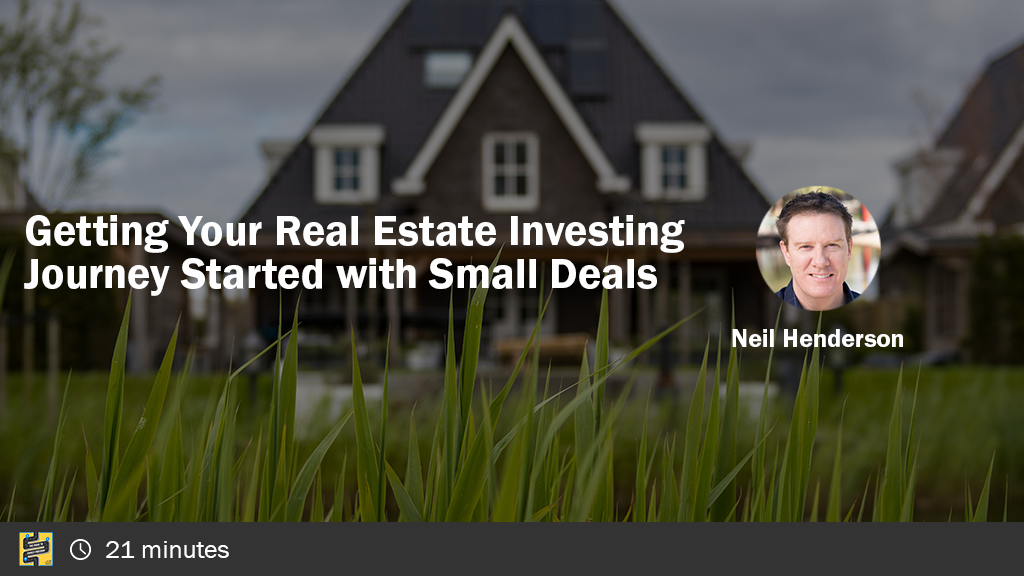 During this episode of The Road to Family Freedom podcast, hosts Neil Henderson and Brittany Henderson talk about the recent purchase of their first house as a rental property, the fees involved, advice that helped reduce the risk and future real estate goals. The importance of just getting started and the challenge of momentum.
What you'll learn about in this episode
Neil Henderson and Brittany Henderson bought a single family rental house in North Carolina.
How did Neil go about finding this property?
You need to have a trust-worthy boots-on-the-ground team when buying remote properties.
The purchase price was just over $60,000 and about $20,000 for rehab costs.
After the renovations are complete, the house can be worth between $108,000-$115,000.
What will the rent most likely be?
How much will they be able to borrow if they get a mortgage for 75% of the home's value?
Why did they choose a single-family deal?
Why was this purchase a low-risk situation?
How many properties do they want to acquire in the next 12 months?
What makes this single-family house a good deal?
A property should rent for at least 1% of its total purchase price.
Their end goal is not to own a massive portfolio of single-family homes.
The Fannie Mae rule allows individuals to have up to 10 mortgages.
Help Us Out!
Help us reach new listeners on iTunes by leaving us a rating and review! It takes just 30 seconds and instructions can be found here. Thank you so much! We really appreciate it!
Recommended Books
Connect with Guest:
*FTC Disclosure: This post may contain affiliate links. If you make a purchase after clicking on the links, Road to Family Freedom will get a small commission. We are dedicated to finding the coolest products for families looking to building financial freedom through real estate and we never recommend anything that we don't love.