Fundamentals – You Need a Budget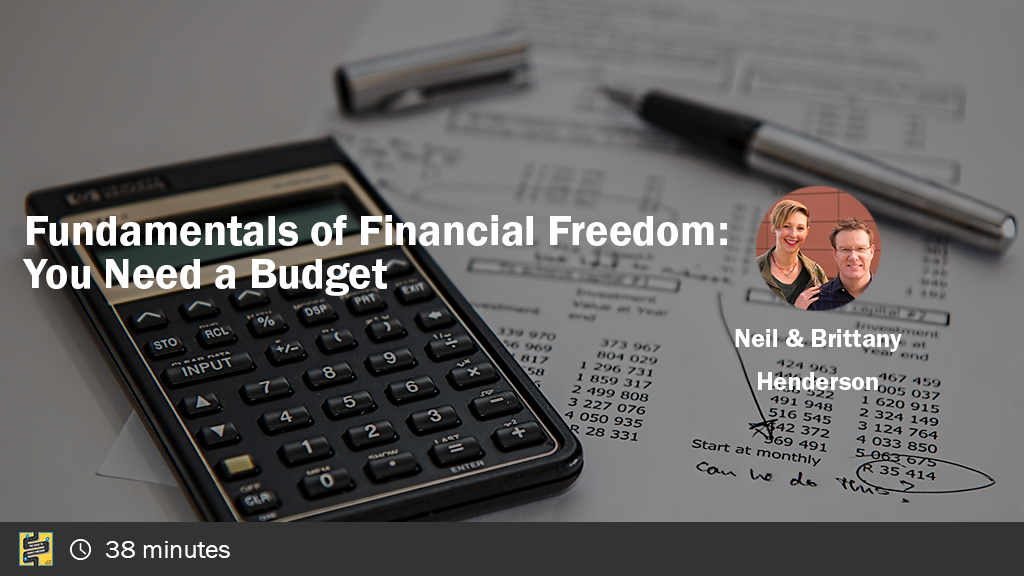 Neil and Brittany Henderson – Real Estate Investors, Founders of Summer Sky Capital, and Co-Hosts of The Road to Family Freedom podcast, cover a subject that is fundamental to achieving financial freedom, BUDGETING. Neil and Brittany talk about their past struggles with budgeting and how the software and concepts taught by Jesse Mecham in You Need a Budget have transformed their financial lives and made budgeting fun and effective.
What you'll learn about in this episode
What you'll learn about in this episode
How Neil and Brittany budgeted in the past and why it didn't work well
Old way: Mix of envelope method and multiple bank accounts
The challenge of "post-mortem" budgeting vs. "planning" budgeting
Places were the envelope method of budgeting failed us
New way: Introducing You Need a Budget
The four rules of YNAB
Give Every Dollar a Job
Embrace Your True Expenses
Roll with the Punches
Age Your Money
YNAB allows us to use our credit cards for travel rewards without fear of over spending
How much does YNAB cost per year
Help Us Out!
Help us reach new listeners on iTunes by leaving us a rating and review! It takes just 30 seconds and instructions can be found here. Thank you so much! We really appreciate it!
Recommended Books
Resources Mentioned
Connect with Guest:
*FTC Disclosure: This post may contain affiliate links. If you make a purchase after clicking on the links, Road to Family Freedom will get a small commission. We are dedicated to finding the coolest products for families looking to building financial freedom through real estate and we never recommend anything that we don't love.