From Zero to Twenty Multifamily Units On Their First Deal with German and Oscar Buendia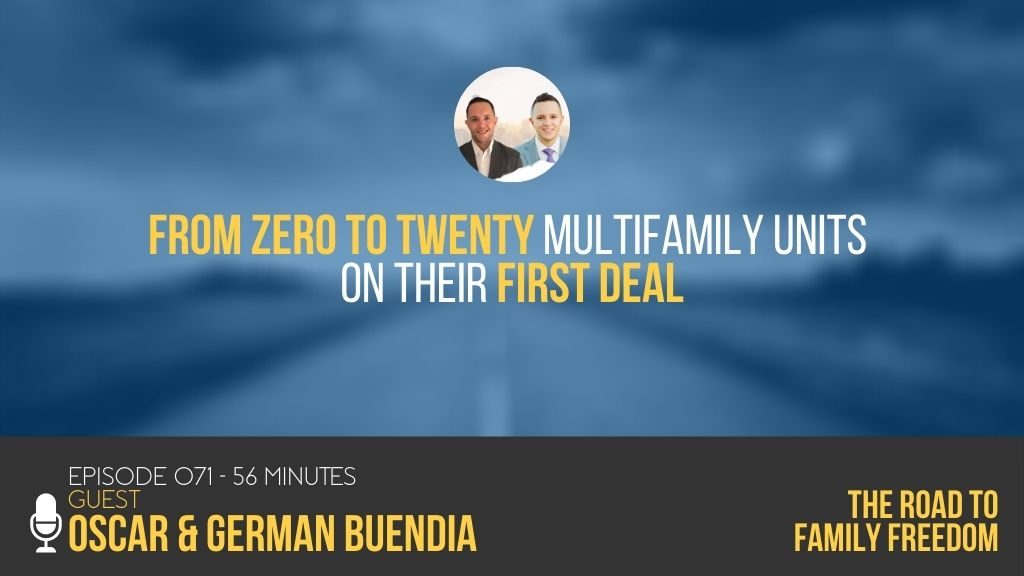 German & Oscar Buendia – brothers and co-founders of Good Day Capital, talk to Neil Henderson, the host of The Road to Family Freedom podcast. German and Oscar were both serving in the military, but only recently began investing in multifamily. Sparked by a family scare while deployed, Oscar and German decided to build up a multifamily portfolio to provide some flexibility. After overcoming limiting beliefs, they built relationships online to do their first deal in Ohio, a 20 unit multifamily portfolio.
They've got a great story about how they overcame a lot of their limiting beliefs and found their first multifamily deal through networking and the decision that they faced when taking on a property that size, and whether or not they should try to bring on private capital.
Post-Interview Analysis
Episode Highlights:
Books and Resources Mentioned
Follow Us:
Other Stuff: