From Zero to Seven Self-Storage Facilities in Two Years with Zach Quick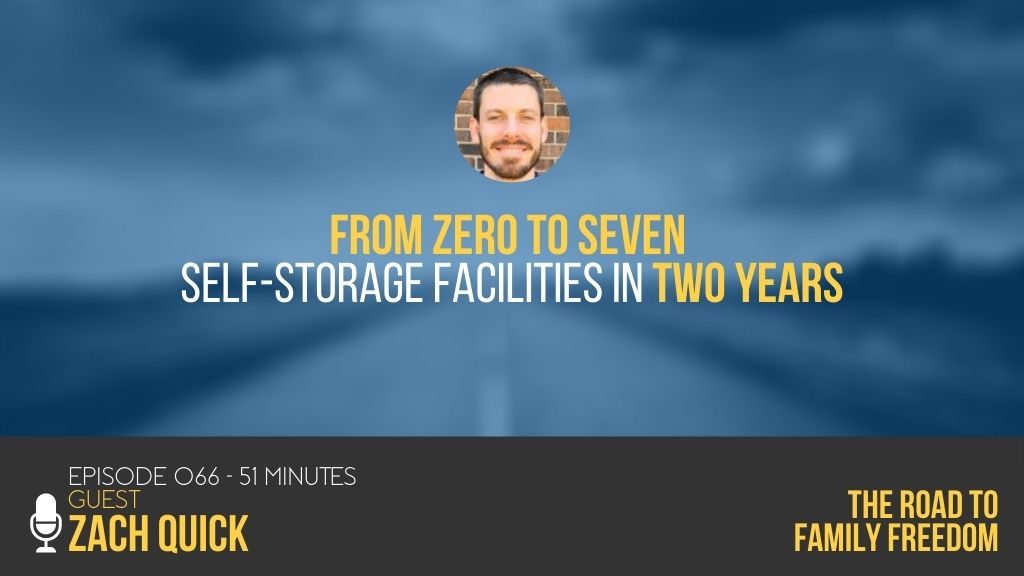 Zach Quick – full-time self-storage investor primarily focused on value-add facilities in the midwest. Zach and his wife began their investing journey by building a residential/multi-family portfolio over 5 years before pivoting into self-storage. While expanding their residential/multi-family portfolio Zach worked for two Fortune 500 companies related to Retail and Staffing Management. After selling their residential portfolio and purchasing several self-storage properties Zach jumped into the role of investor full-time. Zach and his wife and their beautiful daughter reside in Northwest Arkansas.
In this episode, we get a rundown on Zach's first self-storage deal, and how he has grown his portfolio to seven facilities in just two years.
Post-Interview Analysis
Episode Highlights:
Books and Resources Mentioned
Follow Us:
Other Stuff: