From House Hacking to 10 Units with Becky Nova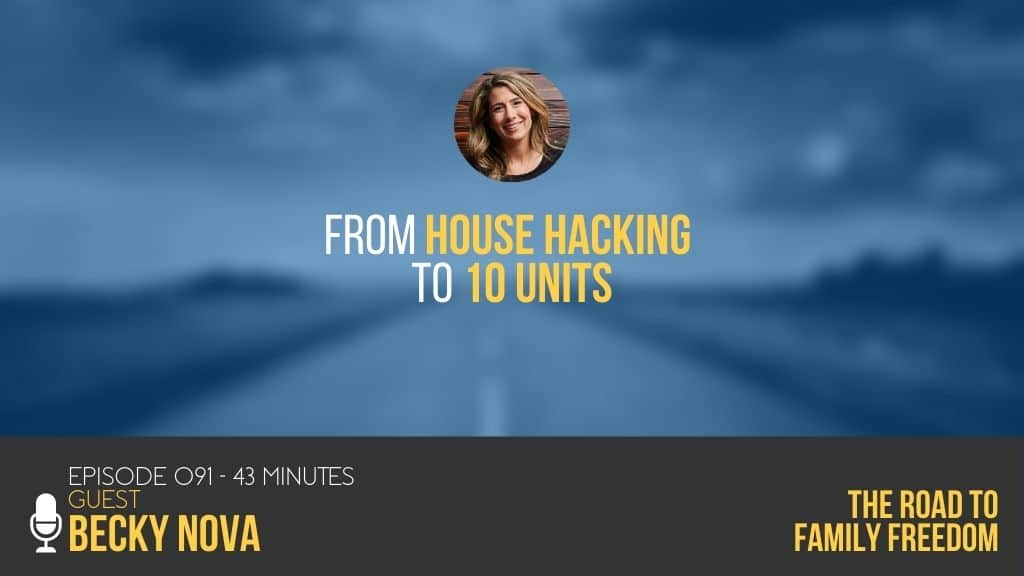 Becky Nova – multifamily investor and founder of Lady-Landlords.com, talks to Neil Henderson and Brittany Henderson, the hosts of The Road to Family Freedom podcast. Becky began investing in real estate in 2018, when she and her husband, Emilio, purchased their first duplex in Yonkers, NY. Just a year later, she bought a four-family in the same neighborhood as well as a condo in the Dominican Republic, her husband's native country. Now, she has acquired 10 doors in a competitive high cost of living area in two years.
She has grown a love for working with first-time investors and runs a popular Facebook group called Lady Landlords to empower women to become knowledgeable and confident in Real Estate Investing. Becky has created digital courses, worksheets, live events, and a YouTube channel to aid her followers on their journey.
In this episode, we talk to Becky about buying her first house hack, a duplex in Yonkers, NY, and how that lit the fire of interest in real estate investing. We also talk about buying two properties in the Dominican Republic, and the systems she puts in place to put landlording on autopilot.
Books and Resources Mentioned
Follow Us:
Other Stuff:
If you enjoy the podcast, would you please consider leaving a short review on Apple Podcasts/iTunes? It takes less than 60 seconds, and it really makes a difference in helping to convince hard-to-get guests.

For show notes and past guests, please visit

roadtofamilyfreedom.com/episodes/

Discover the tools and services we use, visit

roadtofamilyfreedom.com/resources/