Engineer a Life You Love with Kim from Frugal Engineers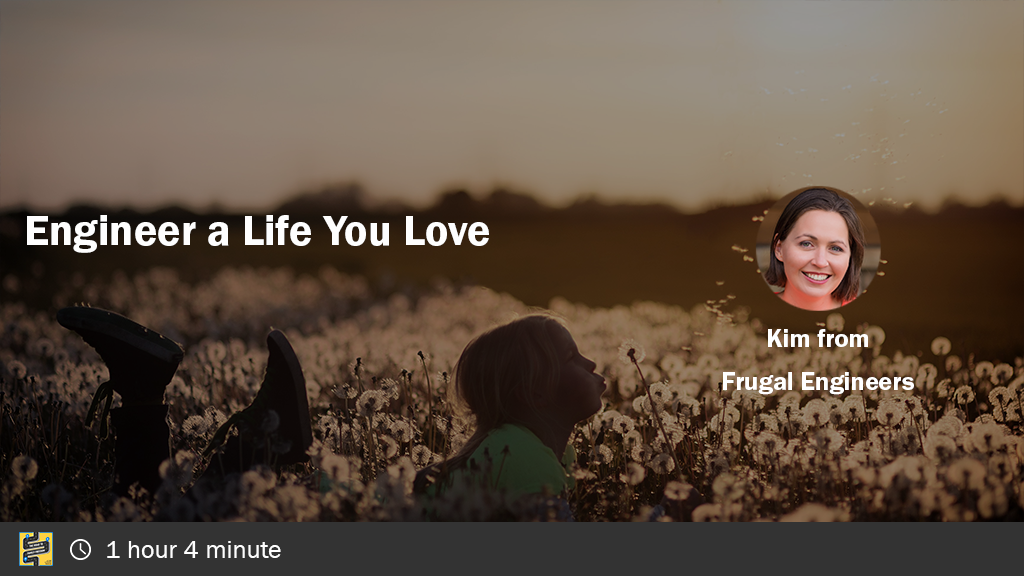 Kim – Blogger for The Frugal Engineers with a guide to college planning and early retirement. Kim shares how she and her husband have transformed their careers in a way where they can work from home using geo-arbitrage, simply moving to a lower cost of living area, she can be a stay-at-home mom, how they have learned from financial mistakes, supplemental incomes, and how they are preparing for their daughter's education.
Post-Interview Analysis
Increase happiness by removing negatives instead of adding more positives. Take your time when making an emergency financial decision.
Episode Highlights:
Schedule a video chat with Neil Henderson at

roadtofamilyfreedom.com/contact

What is the 'a-ha moment' when Kim learned about early retirement and financial freedom?

What does Kim mean by graduating from the 'Dave Ramsey School of Thought?"

Kim discusses her and her husband's F.I.R.E. (financial independence, retire early) status.

Kim feels her retirement began when she was able to start working from home.

How did Kim and her husband figure out their spending habits?

What is the '4% Rule' and 'The Trinity Study?'

What did their student loan debt look like?

Kim talks about her biggest financial mistakes.

When did they sell their second house?

Having supplemental income sources if needed are important to figure out as back-ups.

So many people's identities are tied to what they do.

You connect with people much more when you talk with people about what they like to do instead of what they have to do.

What are some of the challenges of retiring early or being a stay-at-home mom?

What does Kim feel the irony of Silicon Valley is?

Working from home does present isolation issues.

Where your money goes makes a big difference.

How do Wyoming scholarships work?

Kim talks about how she is planning for her daughter's college education.
Books and Resources Mentioned: