Converting Old Buildings to Self Storage with Scott Krone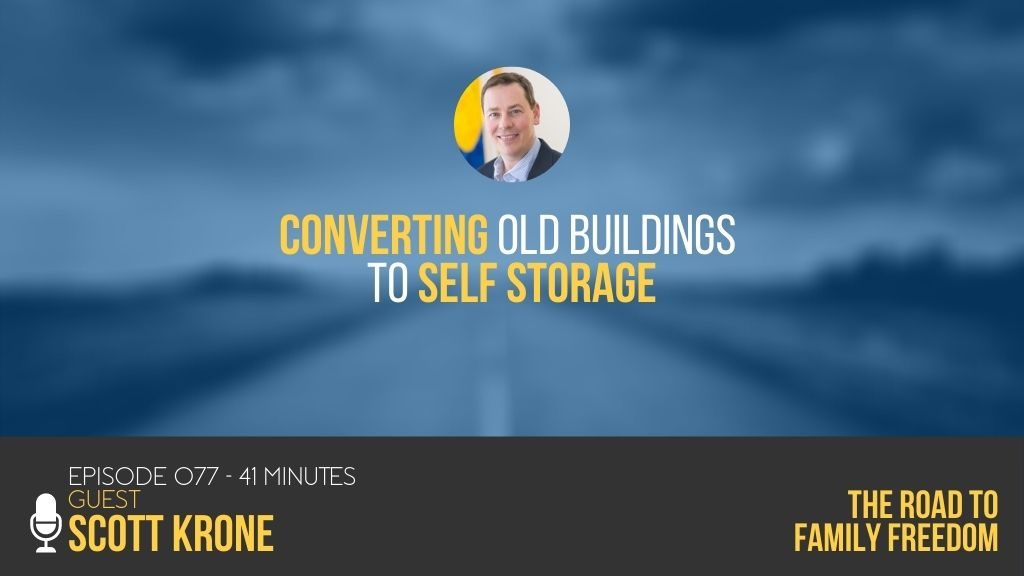 Scott Krone – Self Storage Investor from Coda Management Group talks to Neil Henderson of The Road to Family Freedom Podcast. Scott is a Chicago native whose career began in architecture in 1991. In 2012, Krone founded Coda Management Group – a firm that specializes in managing real estate assets. Since its inception, Coda has managed a wide range of real estate including single and multi-family homes, retail, commercial warehouse, self-storage, and multi-use flex athletic spaces.
In this episode we talk to Scott about his company's specialty, which is converting older buildings into Class A self-storage facilities, we talk about the challenges of dealing with city zoning departments, we talk about the kinds of building they stay away from, and finally, we talk about an existing tax loophole called Opportunity Zones that allows you to wipe out the tax burden on all capital gains.
Post-Interview Analysis
Episode Highlights:
Books and Resources Mentioned
Follow Us:
Other Stuff: