Consistent Passive Cash Flow using Triple Net Lease Industrial with Neil Wahlgren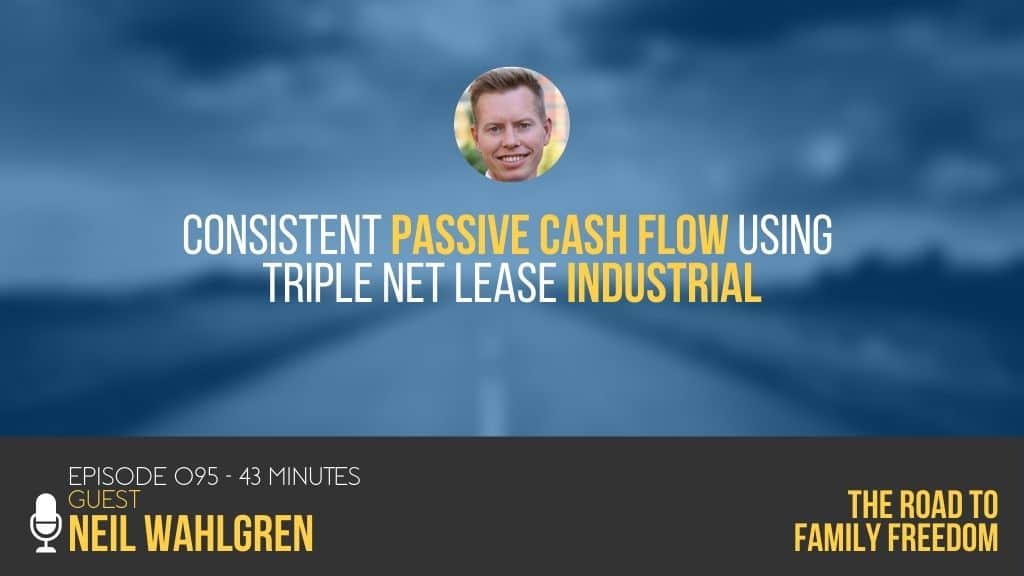 Neil Wahlgren – Chief Operations Officer at MAG Capital Partners, talks to Neil Henderson and Brittany Henderson, the hosts of The Road to Family Freedom podcast. MAG Capital Partners is a private equity firm that specializes in sale-leaseback and industrial real estate investments. Neil brings nearly two decades of leadership in operations and capital markets. Prior to MAG Capital, Neil led a Bay Area real estate investment firm, raising capital for over $200M in projects. He came to real estate investing following a career in military aviation as a C-130 pilot in both the Air Force and Navy, logging over 2500 flight hours with combat tours to both Iraq and Afghanistan.
In this episode, we talk to Neil about the details of investing in single tenant net lease industrial properties, the keys to building trust with potential private equity investors, the unique benefits to investing in a net lease industrial, and the key lessons from his military background that helped him to be successful raising private equity.
Books and Resources Mentioned
Follow Us:
Other Stuff:
If you enjoy the podcast, would you please consider leaving a short review on Apple Podcasts/iTunes? It takes less than 60 seconds, and it really makes a difference in helping to convince hard-to-get guests.

For show notes and past guests, please visit

roadtofamilyfreedom.com/episodes/

Discover the tools and services we use, visit

roadtofamilyfreedom.com/resources/