Buying a 12-Unit Multifamily as Your First Rental Property with Amanda Bolan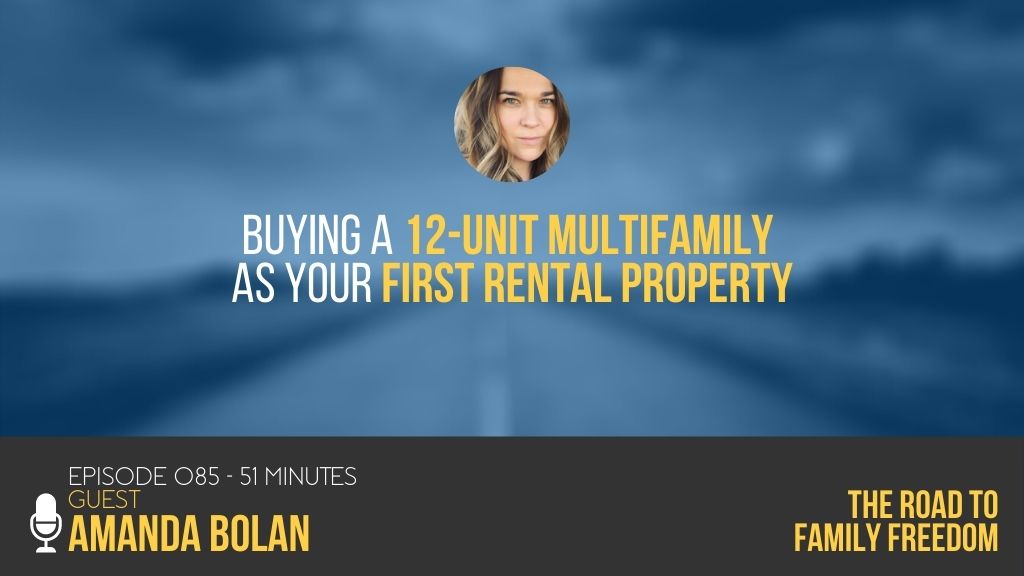 Amanda Bolan – Multifamily investor, wife, and mother to 3 small children. Being active previously on flips, underway on a small development, she and her husband have narrowed their focus to multifamily properties for long term wealth creation. At the beginning of 2020, they closed on a 12 unit apartment deal as their first rental property.,
In this episode, we talk about getting started flipping properties, how they ended up buying a larger property than they thought they could afford, the challenge of acquiring their first property during the beginning of a pandemic, and how they got past the fear of the unknowns of buying their first property.
Post-Interview Analysis
Episode Highlights:
Books and Resources Mentioned
Follow Us:
Other Stuff: