Adam Adams on The Power of Effective Real Estate Meetups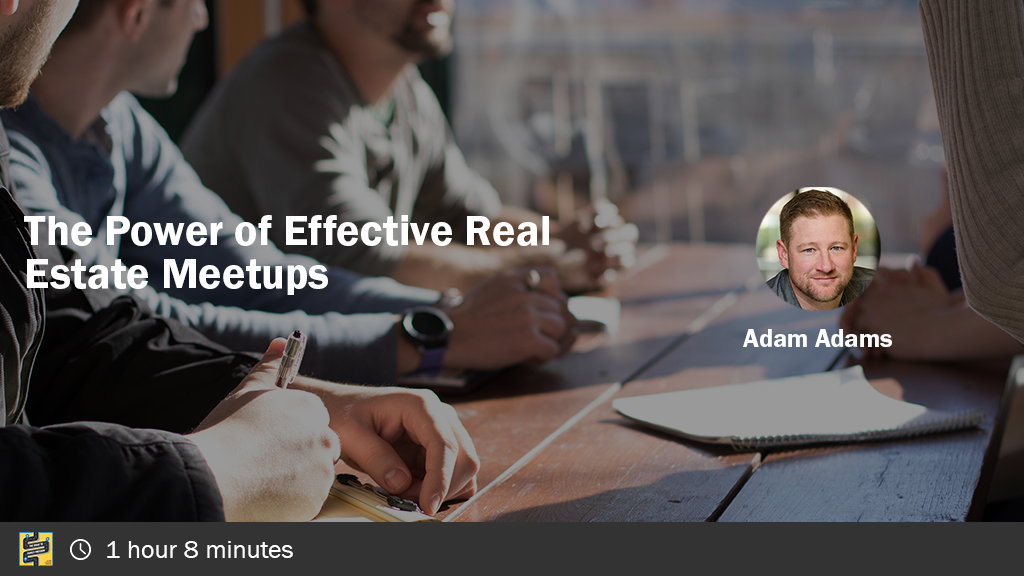 Adam Adams – Multifamily Investor, Founder and Lead Strategist at BlueSprice Holdings, and Host of The Creative Real Estate Investing podcast, talks to Neil Henderson and Brittany Henderson, the hosts of The Road to Family Freedom podcast. Adam Adams comes from a real estate-investing family and he got started in real estate himself in 2005 and as of today, he has partnered or raised capital on seven multi-family syndications valued at over $90 million. Adam Adams talks about real estate obstacles that he overcame and learned from, creating successful meetups and getting the most out of them, and investing in multiple markets.
Post-Interview Analysis
Key Lessons Learned: The importance of meetups and how to network at them. Have systems in place to cover yourself while investing.
How did they acquire their knowledge or what knowledge did they need to acquire? Build up your mindset and your belief system.
How much money did it take to get started? He was able to get into his first triplex for no money down.
How much time does it take now? Overall, Adam works about 40 hours a week.
Could they do this strategy from anywhere in the world? Adam Adams could go away on vacation for the real estate side. But the coaching side is a passion that he would be less likely step away from for a long period of time at the moment.
What you'll learn about in this episode
What is Adam Adams' family's background in real estate?
What happened to Adam on the real estate front during the 2008 recession?
Apartments are more recession-proof than single-family homes.
How big was Adam's first property?
What is Adam's viewpoint on asking for capital?
Adam Adams talks about growing his real estate meetups.
What tips does Adam have for finding venues for meetups?
Was there a critical skill that Adam Adams had to learn for real estate?
How much did Adam pay for his first triplex?
What does a day in his real estate life look like?
Where are most of Adam's investments located?
Carefully research and select your investment markets.
How long could Adam be out of the country and still run his business?
Help Us Out!
Help us reach new listeners on iTunes by leaving us a rating and review! It takes just 30 seconds and instructions can be found here. Thank you so much! We really appreciate it!
Recommended Books
Connect with Guest:
*FTC Disclosure: This post may contain affiliate links. If you make a purchase after clicking on the links, Road to Family Freedom will get a small commission. We are dedicated to finding the coolest products for families looking to building financial freedom through real estate and we never recommend anything that we don't love.