20 Build and Hold Rentals Before Age Thirty with Natalie Cloutier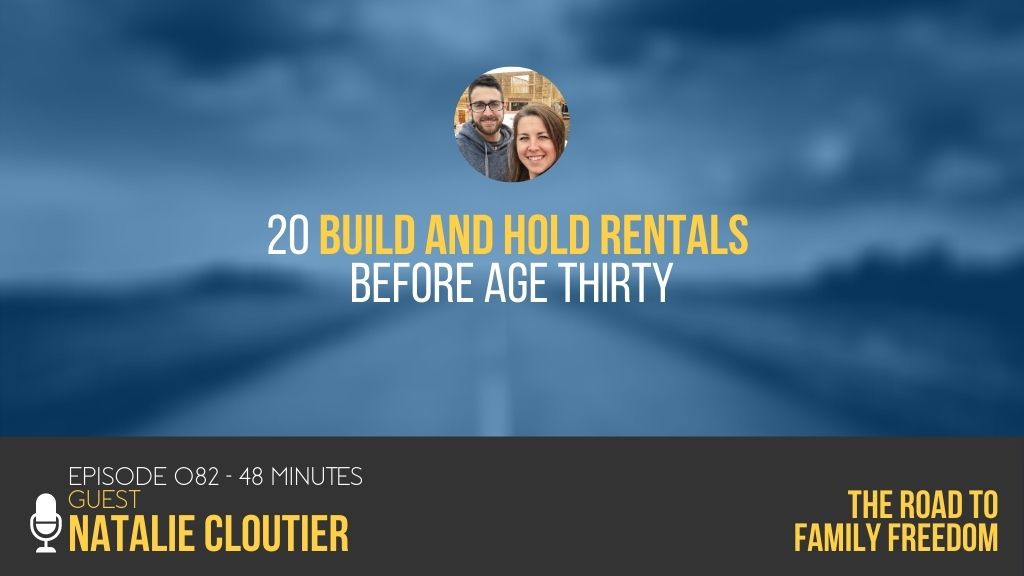 Natalie Cloutier – Real Estate Investor from The New Build Couple talks to Neil Henderson and Brittany Henderson, the hosts of The Road to Family Freedom podcast. Natalie started her investing journey along with her husband when they were just 20 years old with zero dollars in the bank by building their own home from the ground up. They then used an 18-month interest-free credit card from Home Depot to build a basement apartment, got a HELOC, and kept going from there. They have acquired a total of 12 doors so far, with an additional eight that are currently under construction.
In this episode, we talk to Natalie about how they got started in real estate investing at such a young age, some of the lessons learned in those early days, how house hacking is real estate is investing with training wheels, and how they have scaled from one door to what will soon be 20 build and hold rental doors.
Post-Interview Analysis
Episode Highlights:
Books and Resources Mentioned
Follow Us:
Other Stuff: