Getting Started with Passive Wealth Strategies with Taylor Loht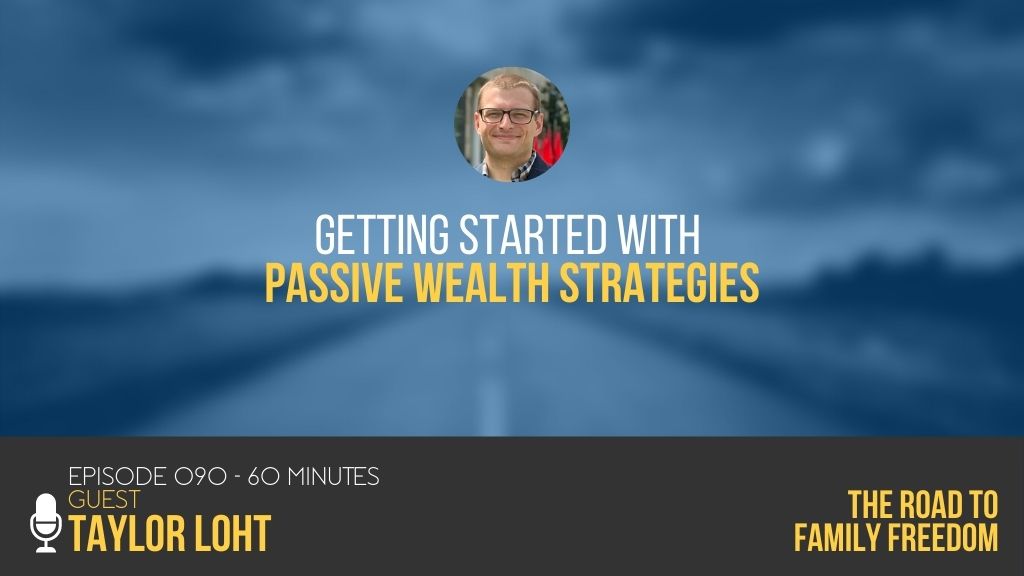 Taylor Loht – Real Estate Investor, Founder of NT Capital, and host of the Passive Wealth Strategies podcast talks to Neil Henderson and Brittany Henderson, the hosts of The Road to Family Freedom podcast. Taylor is on a mission to teach Busy Professionals how they can invest in real estate without dealing with tenants, toilets, and termites. He highlights and distills the knowledge, experiences, and lessons of expert real estate investors through his podcast, YouTube Channel, and email newsletter Passive Wealth Strategies for Busy Professionals.
His goal is to help his listeners and investors build lives of abundance. He believes that building passive streams of income is the best path to wealth generation, not the typical, boring, "Don't have that $4 latte you enjoy twice a week." Enjoy your latte and buy some property!
He has partnered in over $50 million in Multifamily and Self Storage investments, as both a General Partner with his company NT Capital LLC, and Passive Investor through tax-advantaged retirement accounts. He invests remotely and never deals directly with tenants.
Taylor lives in Richmond, Virginia, where he started and runs the monthly Richmond Multifamily Investors Meetup, trains Brazilian Jiu-Jitsu, and actively contributes to BiggerPockets.
In this episode, we talk to Taylor about how he invested in his first passive syndication using his self-directed IRA, the good and the bad of investing from a self-directed retirement account, how investing passively led him to then become a general partner on a couple of apartment deals, and why he is focused on introducing real estate investing to the FIRE movement.
Books and Resources Mentioned
Follow Us:
Other Stuff:
If you enjoy the podcast, would you please consider leaving a short review on Apple Podcasts/iTunes? It takes less than 60 seconds, and it really makes a difference in helping to convince hard-to-get guests.

For show notes and past guests, please visit

roadtofamilyfreedom.com/episodes/

Discover the tools and services we use, visit

roadtofamilyfreedom.com/resources/